Why You Should Use Short Stop Filter?
Within the internal components of every waterjet system, errant particles become dislodged and travel through the high pressure lines. These particles end up at the waterjet orifice, impacting and potentially damaging the orifice edge.
When debris is larger than the hole in the orifice, the orifice assembly becomes plugged or partially blocked. Generally, there are always some micro imperfections in the diamond material. These imperfections can lead to breakage as a result of impact forces when switching the process on and off.
How Short Stop Filter Works?
- WHP *Short Stop Filter will Protect orifices and on/off valves and boost productivity by catching and removing upstream debris (generated by normal wear and maintenance).
- WHP SSF is designed to simply and effectively capture debris larger than .0055" (0,14mm) from impacting or blocking the orifice. Any particles small enough to pass through the DG Filter will also exit safely through the hole of the waterjet orifice.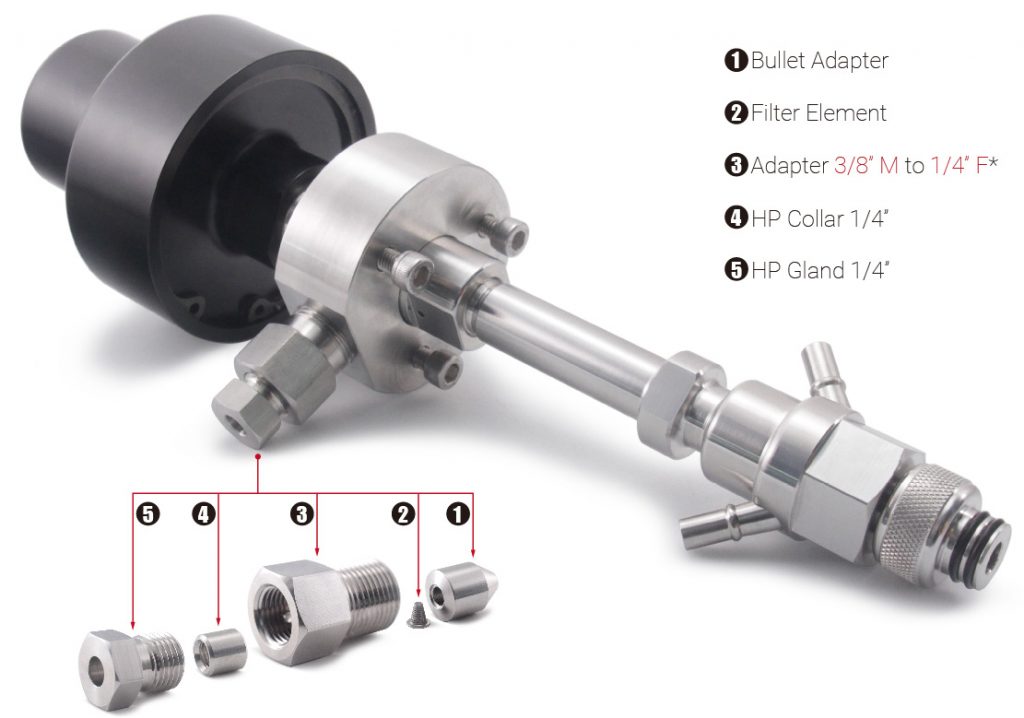 Which One You Should Choose?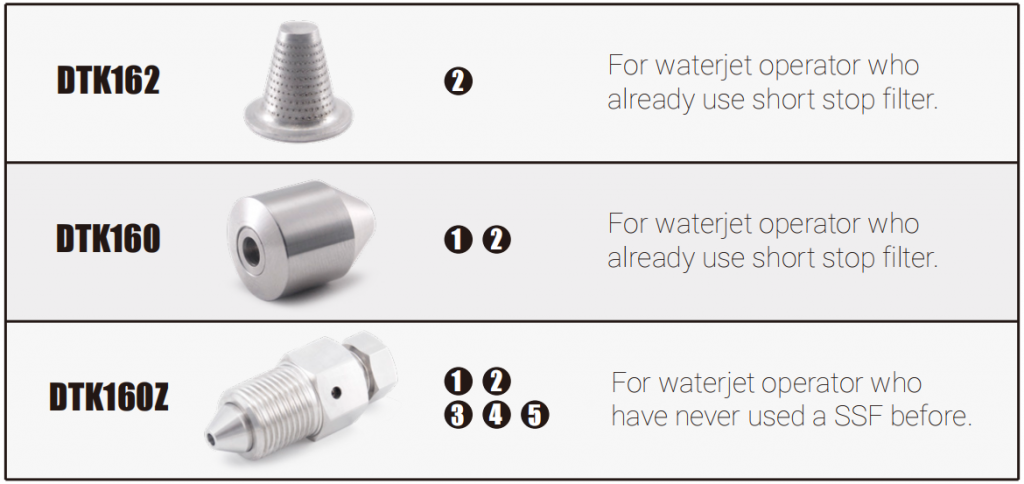 Other Size available:
1/4" Male to 1/4"Female
3/8" Male to 3/8" Female
M16 Male to M16 Female